For those who want an in-person experience and an opportunity to meet colleagues
Our in-person course is for those who want access to maximize knowledge through live experience and lively discussions! Everyone is guaranteed to have learned something new and bring new ideas to work with.
BUY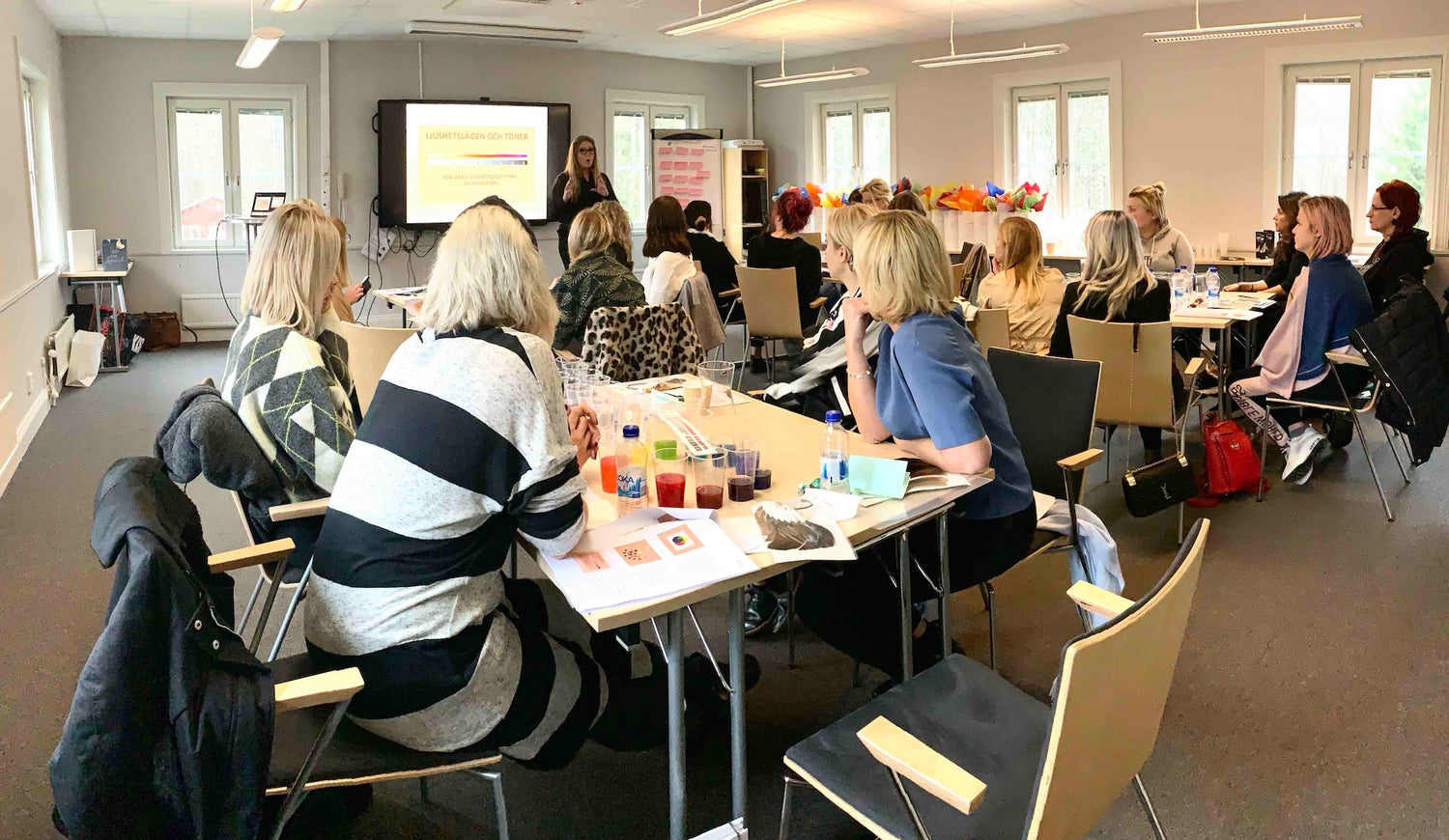 Content
The education is divided into a 2-day experience where you will work together with colleagues in smaller groups with labs and discussions. The education can be held in our education studio or at various Premium SPA/hotels to maximize your opportunities and to gain extra benefits from arriving the day before and perhaps staying a day after.
TESTIMONIALS FOR IN-PERSON
"Fantastic inspiring course, I feel I will have more confidence with color in the future"

"Very innovative course, I'm already looking forward to the next one"

"Concrete problem solutions, it gave me so much incredible knowledge"

"Incredibly well oganized with a lot of discussions, I had many aha experiences and a good atmosphere"